CPRC helps cities and towns prepare and implement community plans to solve a range of land use, livability, and accessibility challenges.
We partner with municipalities in our region to improve livability by supporting short and long-term planning efforts through a comprehensive and data-driven approach to land use plan development. Utilizing data and analysis tools to inform decision-making, we prioritize transparency, context-fitting strategies, and alignment with community values. To communicate information clearly and concisely, TJCOG employs maps, infographics, and other visual approaches.
Below are various land use and planning projects that CPRC frequently undertakes with communities.
Requests for assistance can be made here
Small Area Planning

Small area plans are crucial tools for guiding development and revitalization at a local level. They provide communities with a focused and tailored approach to address unique challenges, opportunities, and goals within specific geographic regions. These plans offer a more granular perspective compared to broader city or regional plans, allowing for a deeper understanding of local needs and preferences. Community engagement and involvement are essential pieces of these plans, ensuring that residents, businesses, and stakeholders have a voice in shaping the future of their neighborhoods.
As many communities in our region face growth, there's often a need to balance development with preservation and sustainability. Through small area planning processes, CPRC helps communities in finding this balance by considering factors like environmental conservation and impact, heritage preservation, and quality of life in the planning process.
Project Highlight: Needmore Small Area Plan for Town of Carthage
The Needmore Small Area Plan outlines several potential improvements for the Needmore neighborhood, ranging from small and easy-to-implement projects to major long-term investments. The recommended projects and programs are intended to improve the health and quality of life for Needmore residents. The plan also outlined the community's vision: 
Enhancing the quality of life in the Needmore neighborhood for residents and visitors of all ages through fellowship and a process that is carried out by the community, for the community.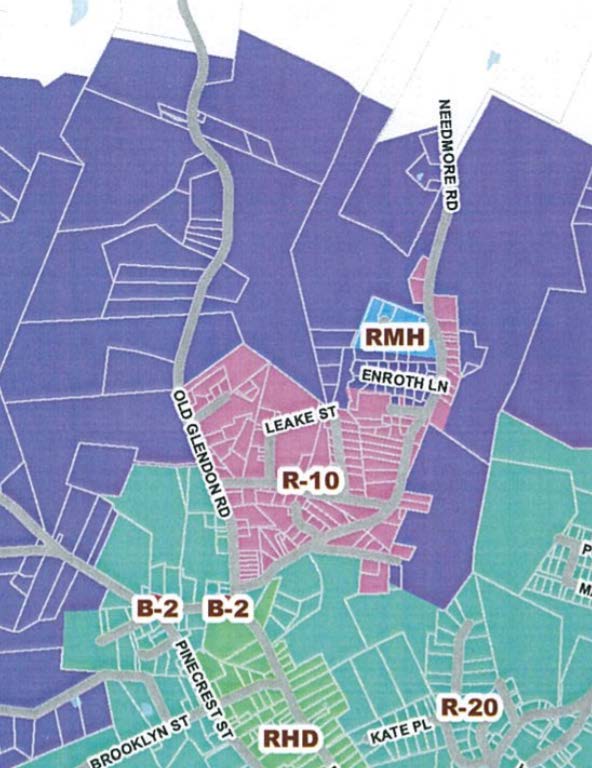 ---
Land Use, Travel Demand, and Growth Modeling
CPRC uses geographic information systems (GIS), travel demand forecasting tools, and growth modeling applications to help our member governments better understand the region and visualize impacts to their community in the future. Our team examines the interconnectedness of transportation, land use, housing, and economic development issues, especially as they relate to major transit investments.
Using the CommunityViz Growth Allocation tool, CPRC staff inventory current growth, estimate development underway, and develop future growth forecasts. With 5 basic inputs, it can be used to create future development scenarios and help understand their relative impacts. CommunityViz requires the following inputs to create a scenario:
The location of features that constrain development, such as water bodies, wetlands, and stream buffers
The type of place each parcel will become, and the intensity of each place type by jurisdiction
The current development status of each parcel relative to its future use
The factors that will influence how attractive each parcel is for development, termed land suitability
The types and amounts of growth that will be allocated, termed "growth targets"
Project Highlight: Durham Joint Comprehensive Plan 
The City and County of Durham asked Central Pines to assist with scenario planning for their Joint Comprehensive Plan. Using the CommunityViz tool, CPRC and local staff developed a set of standard types of land use in the jurisdictions; conducted an analysis of existing and future conditions, areas of change, mobility corridors, and opportunity areas; and scenario development and testing based on community vision and public feedback. The final result was a future land use map that aligned with the public's vision for growth and preservation in the Durham County.
---
Water Resource and Watershed Planning

Water resource planning involves the systematic assessment, management, and allocation of water resources to ensure sustainable and efficient use while addressing various water-related challenges such as water scarcity, pollution, and ecosystem health. This planning process aims to balance the needs of different stakeholders, including communities, industries, agriculture, and the environment.
CPRC has a longstanding role in assisting our local governments and community partners with water resource and watershed planning. This includes applying for and administering state programs like 205j Watershed Planning Grants or 319 Nonpoint Source Pollution Grants, and developing watershed action plans, conducting stormwater mapping, management, and education.