About the Program
Triangle Transportation Choices is a Transportation Demand Management (TDM) Program in the 7-county Triangle region of the state of North Carolina. 
Through the program, CPRC aims to reduce commuter reliance on single-occupancy vehicles (SOV) by encouraging healthier, much lower cost, greener and sustainable alternative options such as carpool, vanpool, public transit, biking, walking, teleworking, and flexible work weeks. Our organization has served as the Program administrator since its beginning in 2008.
Connecting the Dots
The program seamlessly links NC state policy and funding with local and regional service providers, while drawing from the Metropolitan Transportation Plan (MTP) developed jointly by CAMPO and DCHC MPO for the Triangle region and NCDOTs TDM Strategic Plan to ensure statewide continuity.
4.2 Million Less Vehicle Trips 
The Annual Impact Report for the Triangle Transportation Choices program calculates reductions in vehicle trips, vehicle miles traveled, and vehicular emissions resulting from programs funded in that grant cycle by the Program. For more information about the program please read our latest Impact Report.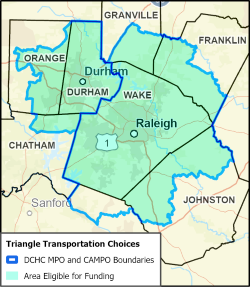 Best Workplaces for Commuters (BWC) is a national recognition program, administered by the Center for Urban Transportation. Businesses and organizations that provide benefits, establish policy, and encourage their employees to use alternative modes of transportation (biking, carpool, transit, etc.) during their commutes can receive designation of this investment.
CPRC has administered the region's Best Workplaces for Commuters (BWC) Program since 2013, providing assistance to employers interested in adding commuter benefits or beginning the BWC application process. 
Program Goals
Decrease the number of single-occupancy vehicles at peak commuting times to decrease traffic congestion and greenhouse gas emissions.
Assist employers in creating an alternative commute-friendly workplace.
Support the region's workforce by increasing employee access to flexible and sustainable commute options.
Ensure BWC program membership is attainable for all businesses and organizations, regardless of their size, and increase membership opportunities for BIPOC and women-owned businesses.
Program Members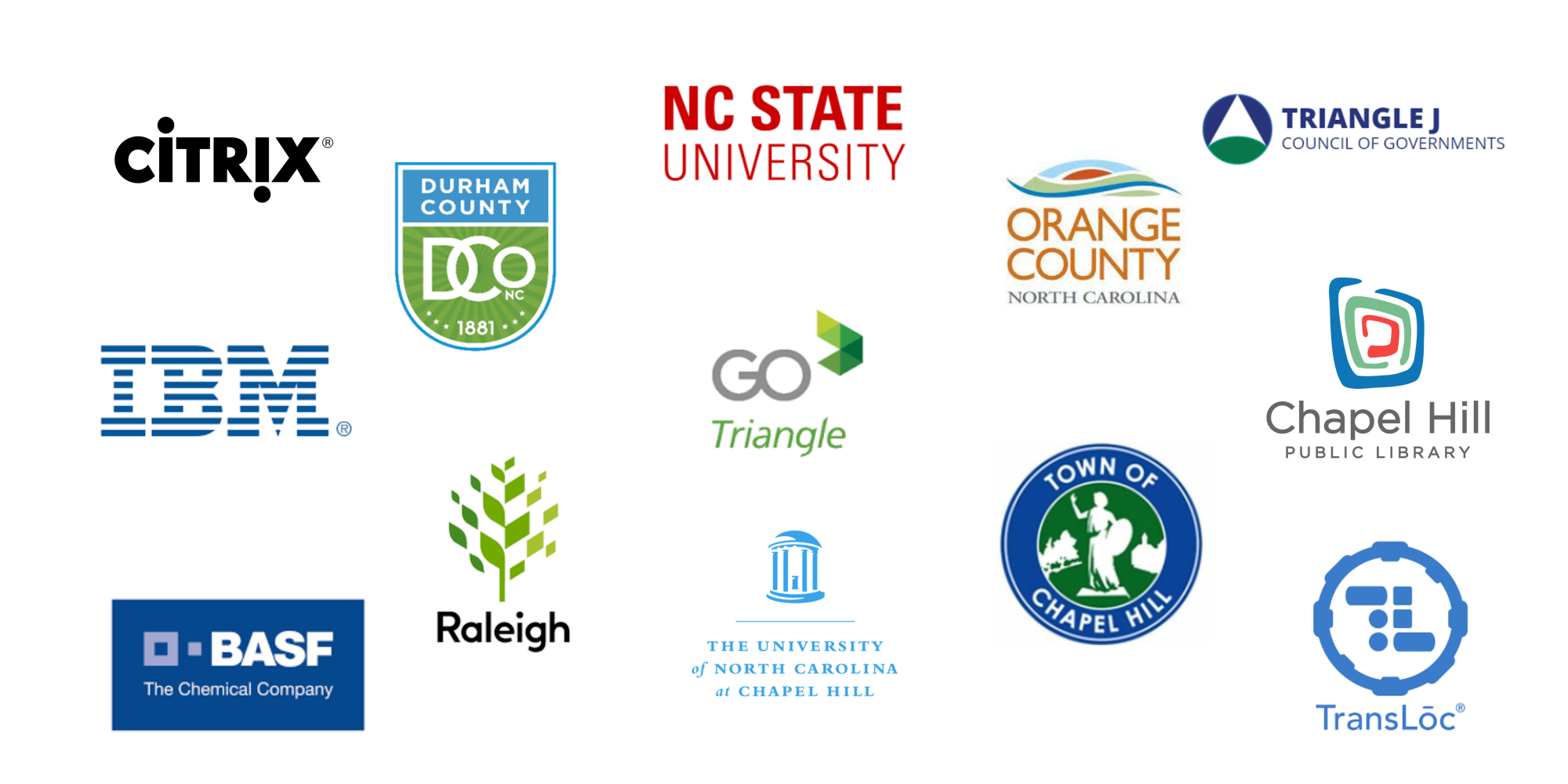 Commute Friendly NC is a statewide recognition program that designates employers who actively maintain benefits, policy, and programs that incentivize their employees to take advantage of alternative commuting opportunities.  
This program provides a simple and easy-to-use platform to recognize and celebrate the leadership of all those North Carolina businesses and organizations, who are taking valuable steps to shift single occupancy transportation trips to healthier, greener, zero to low-cost, and sustainable commute alternatives such as vanpool, carpool, transit, telework, biking, walking and flex work week.