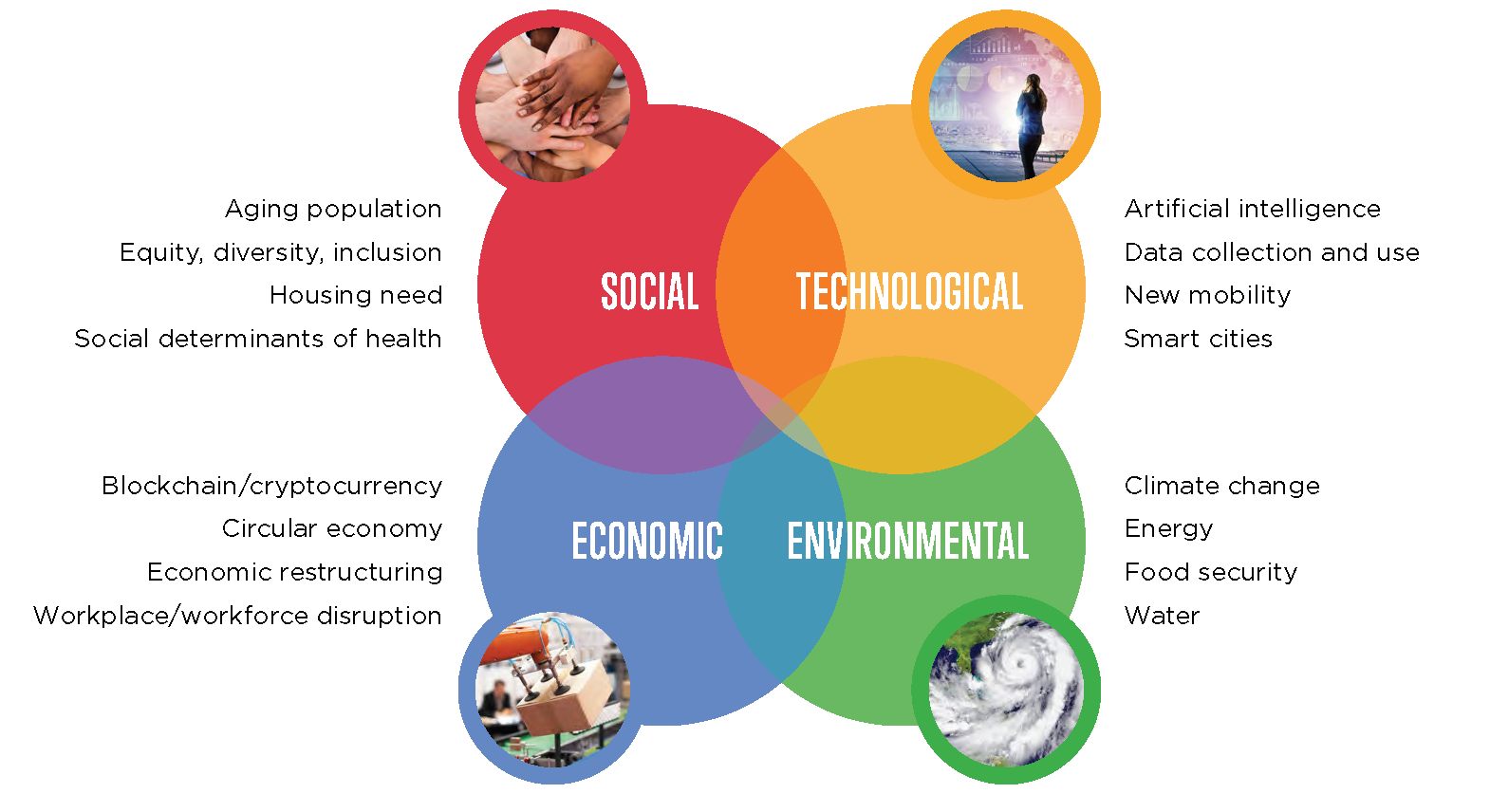 The 21st century is a time of accelerating change that is disrupting local communities and the lives of community members. Consider the impacts of the COVID-19 pandemic: who in autumn 2019 anticipated that, a few months later, communities would have to shift to remote operations literally overnight, weather an instant economic crisis, support mass testing and vaccinations, help businesses and residents disproportionately impacted by the pandemic, and more? 
Our new report, Triangle Trends: Tracking Disruption, produced through a partnership with Green Heron Planning's Ben Hitchings and former APA Research Director David Rouse, aims to provide guidance and answers to the question, "how can we operationalize this approach in the work of local governments?"
The report organizes its findings across four interconnected categories of change - social, technological, economic, and environmental - and sixteen unique drivers of change.