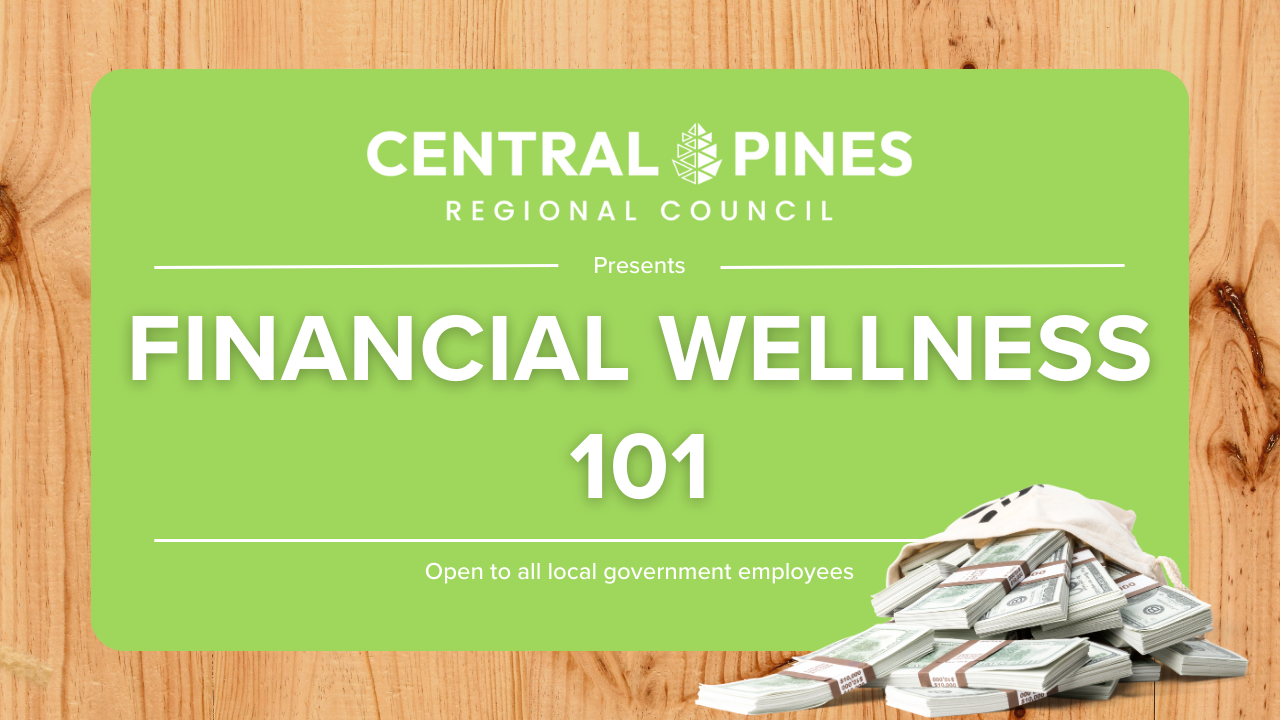 Workshop 1: Saving for Your Goals
Participants will learn to define clear and achievable financial goals, such as buying a home, starting a business, traveling, or saving for education. The training will also cover the importance of creating a budget to track income and expenses. Participants will learn how to categorize spending, identify areas for potential savings, and create a realistic budget that aligns with their goals.
Register for Saving for Your Goals Session
About the Series
Finance and financial wellness are the top of mind for local government employees, both nationally and in our region. A new report from MissionSquare Research Institute finds 88% of public service employees are worried about their finances and financial decisions. Among those who worry, 77% report doing so while at work, an increase from 66% in 2019.
Central Pines Regional Council is excited to announce a year-long pilot partnership with CIVIC Federal Credit Union to bring virtual and in-person financial wellness training to our membership from September 2023 to June 2024.
Workshops will be held on the third Thursday of every month, with one in-person option offered quarterly. Workshops are open to any local government employee within the Central Pines region, with no cost to register.
Upcoming Topics:
Estate Planning
Holiday Spending and Financial Safety
Building Assets and Investments
Tax Law Changes